LinkedIn is often viewed as a social media marketing channel primarily useful in B2B. However, a number of companies have had success leveraging particular tools and features in B2C marketing.
In a recent study, LinkedIn found that its members have significantly more buying power, money and content trustworthiness than other major social media channels. The following is a look at several great LinkedIn hacks for enhancing your B2C social media marketing strategy and acquiring more patients and health consumers!
Create an Effective Business Page Description
Your business page is home base on LinkedIn, and it serves as a virtual commercial pitch to promote the features and benefits of your company and brands. You can deliver a concise, effective story to readers highlighting what your brand represents. This method contributes to the overall development of your brand's image.
Target Professional Consumers
The fact that a large portion of LinkedIn members are company decision-makers and use the platform for professional networking is a prime reason it is viewed as more valuable in B2B. However, working professionals are also consumers, and for many companies, professionals are an important consumer target market.
A high-end work out equipment or performance clothing store, for instance, might use LinkedIn's filters to build a demographic profile that includes job function as well as personal traits. Beyond quality targeting filters, LinkedIn's more affluent audience is a huge plus for big-ticket sellers.
Customize an Ad Campaign
The advertising options available on LinkedIn aren't quite as well-known as they are on other channels like Facebook, Twitter, and Instagram. However, major consumer brands partner with LinkedIn to execute impactful campaigns.
LinkedIn cited the promotional campaign for 20th Century Fox's Take 3, starring Liam Neeson, as an example. In this case, the delivery was a large banner display on the top-of-page, which highlighted the movie and invited consumers to visit the film's website to download cool tools and to enter a contest.
Publish Content
LinkedIn is often overlooked in the development of a content marketing strategy, despite the fact it is the only major social media channel that offers a direct blogging platform. You can share content published externally, and deliver original content through your on-site blog.
In addition to the traffic you might acquire from people naturally interested in your posts, you can leverage the content to create sponsored posts. This strategy allows you to target specific user profiles that meet your targeted consumer market.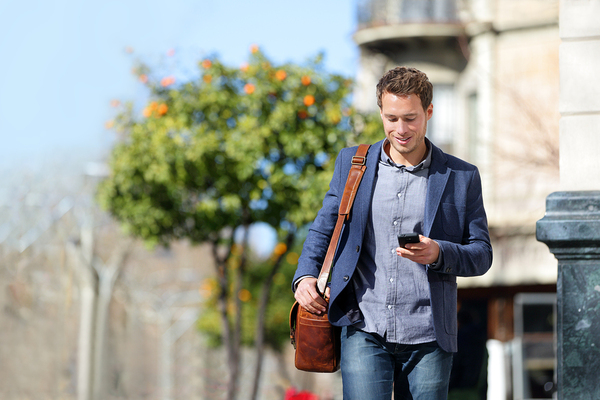 Leveraging the Right Social Platforms for Your Business
Just as Pinterest is viewed as B2C-centric, LinkedIn is widely regarded as being only for B2B. However, savvy and innovative consumer brands realize the capabilities offered by LinkedIn. Not only can you access useful marketing features, but you can reach the platform's relatively affluent and discrete marketplace.
Response Mine Health specializes in connecting brands with patients and consumers via social media; contact us today to see how we can help your business grow!