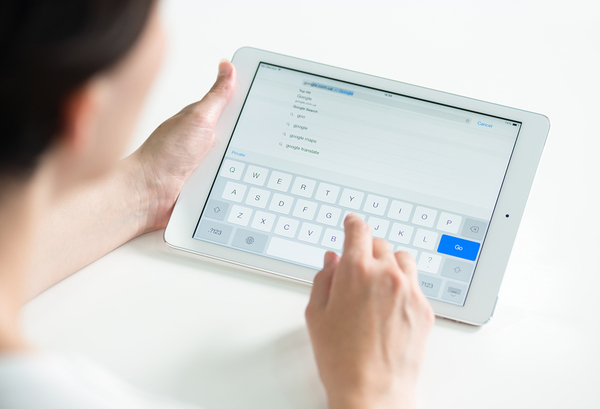 Too often, content marketing strategies overemphasize the content but don't put enough time into making sure the intended reader is interested in the message or the way it is presented. To achieve success with content marketing in the health and wellness industry, it is imperative that you pay attention to the consumption patterns of your prospects, patients and customers. The following takes a look at what it takes to achieve success in your content marketing strategies for the health and wellness industry. A hint…? Keep a customer-first mentality!
Data-Driven Content Marketing Strategies
Don't just guess to figure out what content your audience desires and how they utilize it. Before you start developing a strategy, gather data and analyze it to help you develop a strong sense in both cases. With data, you can create more effective content based on what your audience consumes, and then evaluate how they consume it to make sure you use the right channels to distribute.
Identifying Topics
Keyword research is helpful with content topic development, but only if the keywords are used to hone in on what data tells you about your marketplace. In the health and wellness industry, you want to create patient personas that precisely align with each of the key products and services that you offer. Doing so allows you to gather data and evaluate content for heightened relevance.
You might find, for instance, that people looking for one solution enter searches based on a problem or need that is very different from people looking for another solution. In some cases, you have two different audiences looking for a similar solution, but their goals and interests are very distinct. By gathering intent and behavioral data, you can better predict the topics that will appeal to each of your customer and patient personas.
Evaluating Distribution Results
After you distribute data, it is important to follow up by measuring the results. To collect the right evaluation data, firmly establish goals. Sales conversions are a common metric assessed in content marketing, but brand awareness, traffic, and engagement are also key performance indicators.
After distribution, you can collect data that offers a better a sense of not only what particular patients consume but also where and how they consume it. This data enables assessment of whether you achieved desired results and modification of strategies as you move forward. You might find, for instance, that a topic attracts higher-than-normal readership, but conversions are low relative to other pieces.
In conjunction with social media strategies, you can also gain insight on which channels used for content distribution contribute to increased traffic, engagement, and conversions. Prospects pulled in through one channel may convert more efficiently than those pulled in through others.
Putting Your Strategy to Work
Trying to guess about your audience's interests and content consumption patterns is not wise and unnecessary. There is ample opportunity to gather and analyze data that helps with content marketing in healthcare and results assessment.
As a health and wellness industry specialist, Response Mine understands how to gather the necessary data and use it for content strategies that appeal to health consumers; contact us today to learn how you can start applying that knowledge to your marketing goals.
Want more information on streamlining your content marketing strategies? Download our infographic on the critical components of a successful content strategy by entering your email in the form below.