Offering up a generalized list of mobile marketing strategies for providers in all industries is not the best approach. While some methods work well in one industry, they may not have the same value and benefits in others. The following is a look at some of the most effective mobile marketing strategies in healthcare.
Mobile Apps
A responsive website that functions well on tablets and smartphones is a must-have for your healthcare organization. However, you could argue that mobile apps currently, and in the future, have a more transformative effect on the industry.
The ability for practitioners to offer content and connect with prospects and patients through a high-quality app is a potential game-changer. You can provide resources and features that are only accessible through an app, thus increasi
ng its value. A common example in practice now is the delivery of emergency resources and services via an app. For instance, someone who is injured and alone may be able to access an app that provides instructions on self-care, and even direct communication with a healthcare provider.
Additionally, medical care is expected to become increasingly collaborative between doctors and patients. This inevitability is based somewhat on the high volume of information people can now access online. Thus, a great app offers patients access to personalized information and account details, along with other resources that can strengthen their relationship with providers and enhance overall care.
Videos and Live-Streaming
Videos and live-streaming content are among the most significant digital marketing trends in 2017, and these represent an important opportunity for mobile healthcare marketing.
Given that prospects and patients routinely go online, particularly via mobile devices, to investigate medical information, expert advice is incredibly useful. Practitioners can provide video or live-streaming content that includes:
How to respond to certain general symptoms
Tips on emergency and non-emergency care
Insights on when to contact a provider
Preventative care or health maintenance strategies
While videos and live-streaming aren't necessarily considered "mobile marketing" strategies, the majority of these content pieces are accessed on a mobile device.
Text Messaging
Text messaging is an often overlooked and potentially diverse mobile strategy for healthcare marketing. Providers have been using SMS for years to deliver appointment reminders and to receive confirmation notices from patients.
Other applications of text-based marketing include:
Notifications of important health events, activities, or learning opportunities
Notice of test-result availability
Direct communication between patients and nurses or doctors
In lieu of patient privacy regulations, it is important to provide disclosures and to receive permission before including anyone on a text message contact list.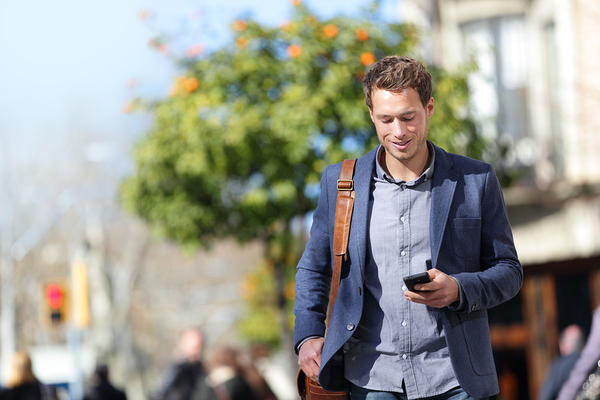 HIPAA Compliant Mobile Marketing
Can you ensure that your marketing messaging and your practice communications are  compliant to the appropriate standards? Learn more compliant marketing through the Healthcare Compliance section of our Knowledge Center. These are a few of the mobile marketing strategies for healthcare that have been and will continue to be effective. For expert support in implementing the right approaches for your practice, contact us today!