Live-streaming for marketing purposes has picked up tremendous steam in the first half of 2017 as professionals have developed more effective strategies. The fitness industry has achieved significant success with this technique. The following is a look at several strategies and tips to help your brand leverage live-streaming opportunities to achieve benefits in fitness marketing.
Offer Exclusivity or Scarcity Appeal
Initially, it was difficult for marketers to attract an audience to live-streaming video. However, one of the most effective approaches is to leverage communication through other channels, like a blog or social media, to communicate an exclusive opportunity of added value through a live stream.
By delivering something exclusive that your audience finds useful and valuable, you create a natural inclination for people to turn in. Some mobile gaming companies have used Twitch to live-stream game events, special celebrity gamers, and in-game action.
For fitness brands, you could do live-streaming videos with celebrities or local experts on an appropriate fitness or wellness topic. You could also live-stream a workout activity or something that demonstrates your brand in action.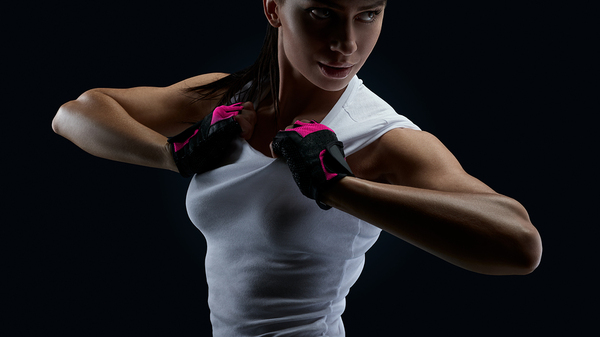 Identify Effective Formats
Formatting for live-streaming success is as important as the content itself. If your brand wants to share important information in response to common customer concerns or questions, for instance, you could run a virtual town-hall or Q&A style stream to address them.
For hot brands that have a large and passionate following, delivering exclusive announcements about product launches or upcoming events is a great way to drive traffic and create a sense of excitement around live streams. Some sort of fitness competition or intense training demonstration might have appeal for a fitness-driven consumer audience. A live training class is another possibility.
Select the Right Platform
Your platform selection matters as well. As noted, Twitch is a natural setup for a gaming company, for instance. Facebook Live, YouTube Live, and Periscope are all popular examples with large, diverse audiences. While you could certainly attempt to execute content on several channels, it is often easier to build and maintain an audience by consistently presenting content on one primary channel.
Create a Series
Another way to build momentum is to create a live-streaming series as opposed to routine execution of one-off messages. Just like television, a series that is well-defined and communicated gives the audience a chance to experience the content and follow the evolution over time.
For a fitness brand, you could build a series illustrating how celebs or fitness buffs use your gear or wear your apparel in various activities. You could showcase mountain hikes, rock climbs, scenic jogs, and more. Each episode must tell a compelling story or offer insights and tips on how your brand enhances the experience of the person or people starring in the video.
Outpace the Competition
Now that marketers have begun to figure out how to make live-streaming work from a brand perspective, this trend will continue to grow rapidly. Top fitness brands are already involved, and your brand needs to engaging in live-streaming as well to keep up with the competition.
As a dedicated digital marketing firm, Response Mine Health is well-equipped to help you take advantage of top fitness marketing opportunities—contact us today to learn how!