In some cases, people don't give evolving trends their just due because they assume they are like other fads that come and go. However, the data and evidence is clear that the digital trend in healthcare marketing is enduring, and continuing to grow. The following is a look at some recent data noting that medical practices are progressively shifting more of their budgets to digital strategies, which is in line with broader consumer trends!
Patients Research Health Online Predominantly
First, consider why digital has become important in healthcare marketing. Several facts illustrate that your budget should go into communication strategies that align with audience interests and behaviors. According to Think with Google, 84 percent of patients research health information online as well as through traditional channels. Health is also the most commonly searched topic on mobile devices.
If your health website is typical of other hospital and medical sites, you get three times as much traffic from search engines as from direct access or other referral sources. Perhaps most importantly, people who search online convert. Think with Google reported that 44 percent of mobile searchers for health providers set up an appointment following their search process.
Digital Advertising Investment Grows
In the broader marketing arena, investment in digital advertising like search and social media has grown tremendously in recent years as companies realize its benefits go beyond what you can achieve organically. Healthcare marketing is gradually coming around to this realization as well.
Modern Healthcare recently documented the substantial shift toward digital spending for the nation's largest not-for-profit hospital, Ascension. In 2016, the hospital invested just 10 percent of its advertising budget on digital strategies. Company leaders project this percentage to increase to 25 percent in 2017, and closer to 50 percent in subsequent years. This shift in spending is fueled by clear interest in content from online users and successful lead generation and patient acquisition from digital strategies.
Investigating More Stats on Digital Healthcare Marketing
The following are some additional facts and notes on the growth of digital healthcare marketing:
Social Media Has Our Attention – Digital strategies make it easier and more intriguing for divisions and departments to get involved in promotion. A recent AFIA study showed that in 81 percent of hospitals, service lines within the facility have an interest in participating in the hospital's social media marketing.
Apps Are Taking a Prominent Role – Mobile users love using apps for health information and content, and practices are increasingly making them available for a variety of specific purposes. About half of all health apps are free-to-download.
Content Marketing Is Critical – Though still behind the broader market (31 percent), healthcare marketing investment in content has increased to 23 percent of the total spend. This stat shows that the industry is starting to understand that you have to deliver content through channels that patients overwhelmingly go to in search of it.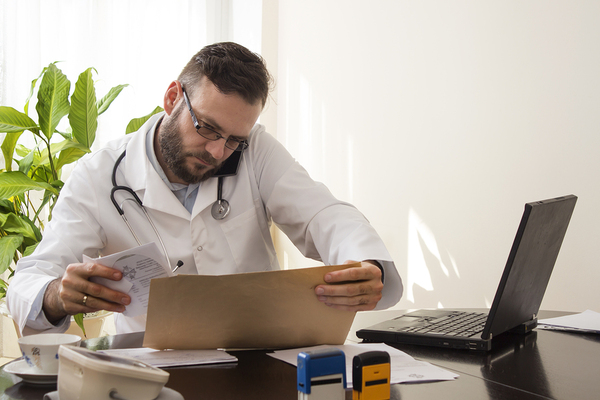 Connecting Your Digital Messaging Across Channels
Marketing has always been about trying to connect a great message with the best audience through the right channels. The data is clear that healthcare patients want information available digitally, and at their mobile fingertips. Further data shows that healthcare marketing is coming around, with increased digital spending and emphasis on paid advertising on top of organic promotion.
Let digital marketing expert Response Mine Health help your firm leverage this huge opportunity to get your brand in front of patients; contact us today to learn how!