In large part due to changing lifestyle habits and the influence of technology, the average attention span of North Americans has fallen to around 8 seconds. Marketers should take this realization to heart when planning fitness message strategies aimed at capturing interest from an audience. The following is a look at how those in fitness marketing should react to the 8-second attention span when preparing and executing promotional strategies.
Beat Them to the Mark
Consumers in 2017 move quickly through their information and entertainment consumption experiences. Much of this process takes place online, and increasingly through a mobile device.
To attract attention from a fast-moving audience, you need to get out in front of the path. Content marketing and search engine optimization strategies, for instance, are aimed at trying to predict the types of problems fitness buyers have so you can prepare content for them in advance. A well-executed and timed article on diet or fitness tips would appeal to someone actively engaged in a search for information in health management.
Focus Your Message
A focused message strategy has always been important in marketing and advertising. However, its importance has increased as buyers' patience has decreased.
People won't give a long and broad message the time of day. Keep your message concise and focused on the particular problem a targeted prospect faces. Tailor your content to nutrition management for specific health conditions. Tell a story about how someone engaged in a particular lifestyle activity would benefit from your fitness gear or apparel.
Integrate Visualization Consistently in your Fitness Marketing
Integrating visualization is one of the most impactful methods to capture attention from a fast-moving target. People can scan and interpret an image much more quickly than they can written copy.
Attractive design schemes and colors, as well as pictures that are relevant to the reader and message, are critical. Colorful infographics help you concisely convey supportive facts or data, such as evidence of the health or fitness merits of a solution.
Video content is also effective, as typical buyers are more willing to watch you demonstrate a solution than to read about it. Savvy fitness marketers have done well by embedding video content into blog posts and social media feeds on Facebook and Instagram.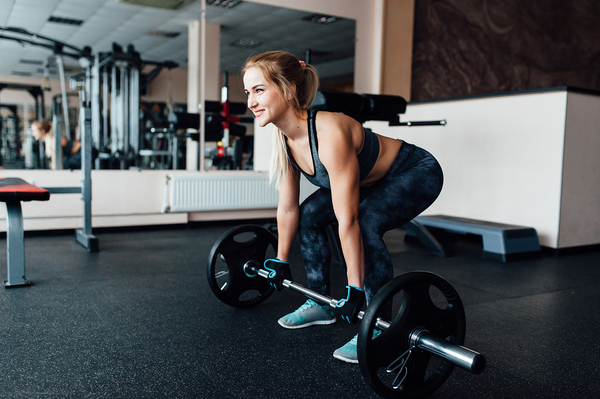 Reinforce Constantly
Even if you employ all of the other strategies noted, it is a tall task to attract a target with such a short attention span. Thus, you need to reinforce your message consistently. It often takes several exposures before a reader, viewer, or listener can recall your ad or brand.
A multi-channel approach helps too, as it allows you to create synergy across various media platforms.
Optimize Your Fitness Content Strategy
Attracting the interest of an audience with a short attention span doesn't require that you work hard; it requires that you work smarter. Plan your fitness marketing strategy with the knowledge that you have to garner interest quickly, and then compel the desired response.
To increase your chances of success, contact us today and get an expert fitness marketing partner on your team!