The method typical consumers use to conduct Google searches is changing fast. Recent data suggests that about 20 to 25 percent of all mobile searches are voice-activated. This stat only tells half the story, though. Within a few years, voice search is expected to account for at least half of all search engine queries. Based on the common traits that drive voice searches, the impact of this trend varies by industry. The following is a look at key things to know about voice searches, along with insights on how to adapt your healthcare marketing.
Voice Search Basics
A voice search means that rather than typing a keyword phrase into an online search bar, the user speaks the query into a device such as a mobile phone or smartwatch. Increased use of advanced mobile tech devices has helped fuel growing voice search behavior.
Impact on Healthcare Marketing Strategies
We've already discussed how important search engine optimization is for healthcare practices in the digital age. The majority of prospective patients begin looking for a provider through an online search.
Based on how users facilitate voice searches, not all industries are equally affected. Straight from Google research, voice searches tend to take place with on-the-go topics. As opposed to people conducting thorough topic investigations from home or office, the voice searcher wants assistance or an answer quickly. While searchers could certainly explore regular services this way, urgent or emergent medical situations naturally align with this behavior.
Another common trait of voice searchers is that they want quick and concise answers to questions. In fact, they typically format searches in full question form. Google recognizes this and prioritizes content that delivers a great solution efficiently.
Adapting Your Content Strategy
As you create your content marketing plan, consider the sense of urgency and the depth of information required for particular user searches. In some cases, people still need access to in-depth overviews on health services when they have time to investigate.
However, when promoting less sensitive topics or those that require quick consumption, offer a more concise opportunity. In these circumstances, users don't have the time or desire to engage in a time-consuming website experience.
In the last couple years, Google has presented its own or externally-sourced concise query responses in a "rich answer box" at the top of a search results page. The goal is to give the searcher an answer without the need to click through. Creating a high-quality solution that targets the voice searcher gives you an opportunity to get this rich answer position on a query.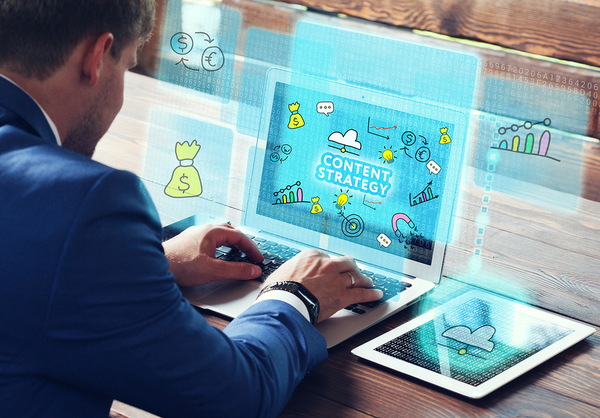 Optimize Your Content and SEO for Voice Search Keywords
Given the nature of the industry, healthcare marketing needs to consider the importance of the uptrend in voice searches in SEO. Adapting to evolving behaviors helps you stay in front of potential patients.
Response Mine Interactive helps you keep up with the latest digital trends—contact us today to learn how we can help you capitalize on voice search in your SEO and content strategies and sign up for our newsletter to stay current with the latest marketing trends.