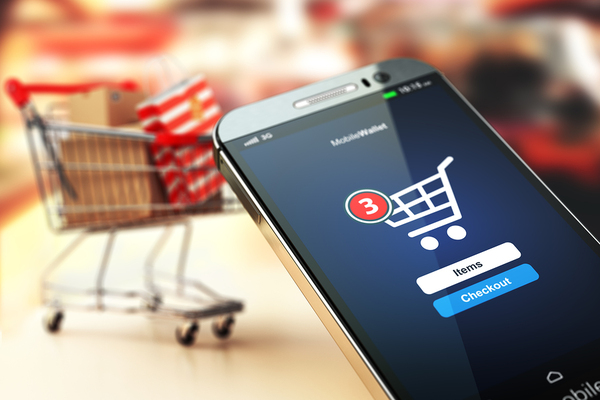 E-commerce providers should relish the fact that each year in the current era is bringing about record online sales numbers. Internet Retailer, for instance, projects annual online sales in the United States to top $400 billion, with some research companies putting that number closer to $500 billion.
However, you can't win in the e-commerce game anymore without getting actively engaged in the increasingly mobile marketplace. The following is a look at the importance of mobile commerce, and some strategies and tips to help you achieve success.
The Hard Facts on Mobile
First, consider the evolution of smartphones and tables in the e-commerce environment. Bloomberg recently reported that as of early 2016, smartphones replaced computers as the top device on which consumers visit e-commerce websites.
The Conversion Conundrum
Despite the fact that shoppers conduct the majority of their research on mobile, they still prefer desktops for conversion. Another study by Wolfgang Digital found that 59 percent of e-commerce traffic occurred on mobile, but only 38 percent of revenue was generated on smartphones and tablets. This data suggests that users still find it easier to complete purchases from a desktop and that one key to optimizing mobile success is a top-quality shopping cart experience.
Strategies for Mobile Commerce Dominance
With clear data that your e-commerce customers visit you from their smartphones and tablets, your most direct route to revenue is an optimized mobile experience and simplified purchasing process. The following are some strategies and tips to achieve these:
Ensure Optimized Experience
The first, best approach to generate mobile revenue is to optimize your mobile experience with a high-quality, responsive website.
Offer Privacy and Security
Concerns about the privacy and security of data when accessing the internet through Wi-Fi are among the chief reasons people go to desktop for conversions. According to eMarketer, nearly one-third of consumers in a survey reported these factors as motives for not converting on mobile. To combat these obstacles, set up the most secure mobile site possible, emphasize consumer privacy in your customer experience planning and communicate clearly that you offer these advantages.
Provide Simple Wallet Integration
Nearly one-fifth of smartphone shoppers in the Wolfgang Digital study used mobile wallets to assist in completing purchases. Consumers increasingly want simple wallet integration, so give it to them.
Don't Complicate the Checkout
Two other key factors highlighted as impediments to mobile conversion in the eMarketer survey are the length of time and difficulty in making purchases. Twenty-one percent of respondents said it takes too long to complete buying processes on mobile, and 17 percent said retailer apps are difficult to buy through. This data highlights things to focus on in mapping your shopping cart process on-site or through an app.
Are You Mobile-Optimized?
It is possible to run a profitable e-commerce site without much mobile presence, but it is not possible to optimize your success without partaking of the increasingly mobile marketplace. Companies are currently working to address the gap between consumer interest in mobile shopping and their capacity for completing orders. Those providers on the cutting edge will win the race to greater mobile revenue.
As a specialized digital marketing agency, Response Mine Interactive understands the need to align your goals and strategies with marketplace trends. Contact us today and let us help you better leverage your strengths in today's mobile marketplace!