The use of images and other visual elements in marketing has increased in the digital era. That trend hasn't changed in 2017, as companies continue to find more and more digital and social media platforms that allow for effective visual integration.
The following is a look at the prominence of the digital marketing trends in visualization, along with some strategies and tips on how to incorporate it into your campaign for your health brand.
Importance of Images in Digital Marketing
Recent studies illustrate how important imagery is in digital marketing campaigns. Social Media Examiner, for instance, revealed that almost as many marketers believed visualization was the most important content marketing component as believed blogs were.
In another Social Media Examiner report, more social media marketers (74 percent) said they use images in social media than blog shares and videos. Visualization also increases message recall, with a Brainrules.net report indicating that message retention grows by as much as 650 percent when images are included.
Visual Strategies and Tips
Images
Images are the most basic visual feature that you can integrate into website, blog, advertising, and social media content. Given the significant impact images have on attracting eyeballs and including retention, having them is a virtual no-brainer in most cases.
On social media posts, messages with images receive higher engagement in the form of likes, mentions, and shares. One reason for this enhancement is that image-driven posts appear more prominently within a user's timeline. They attract more attention during a typical scan. The same point applies to digital advertising, where it is challenging to get a site visitor to notice an ad.
Images also influence engagement and results with blog content. First, they break up copy, which makes posts more attractive to readers and allows them to scan more effectively. Additionally, images improve content understanding for people who are dominant visual learners. Even though visualization is more pervasive in B2C content, B2B marketers recently indicated a desire to ramp up imagery within content.
Infographics
Infographics remain a popular tool for enhancing delivery of important stats or facts related to a brand or content. On social media, infographics are attention-getting and offer quick impact for someone moved by data that supports a particular decision or action.
Within a blog post, an effective infographic allows a reader to quickly gather pertinent details about the post message. If impactful, the data included in an infographic can compel the reader to dig deeper into the entire post.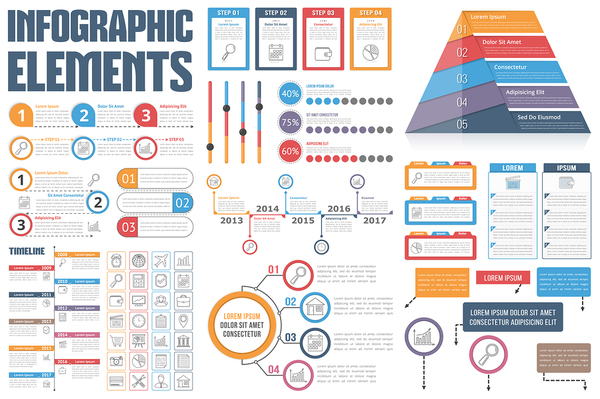 Videos
Videos have become one of the most important visual tools in 2017, as consumers and business buyers alike want to see demonstrations and evidence to support decisions. In a video, you can show a prospect how a solution works and offer testimonials from satisfied clients.
Video traffic is expected to account for 74 percent of all Internet traffic in 2017. In a Content Marketing Institute study, 34 percent of marketers indicated that pre-produced videos are a vital element of their content marketing success.
Optimize Your Content For Success
Visualization isn't a new thing in digital marketing, but as the data shows, its importance to digital and content success continues to grow. Including quality images, infographics, and videos within your content documents and social media marketing can amplify your health brand's recognition, engagement, and retention.
Contact us today for more insights on digital and social media strategies from our experts, and sign up for our newsletter to stay current on today's digital marketing trends